Congrats to Kai, our Athlete Spotlight this month! Kai brings such fun energy and positivity to the gym! We are so thankful to have him at Fireside! Read more about Kai below :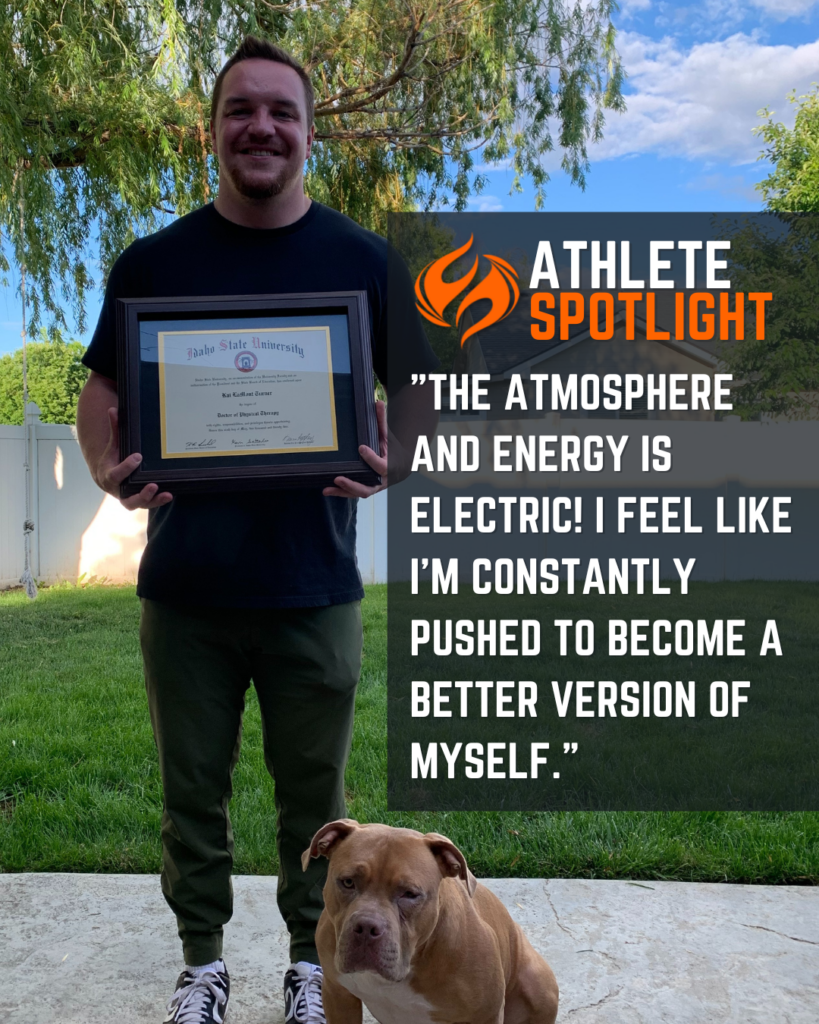 What was your fitness life like before joining CrossFit Fireside?
I've always been very active, having played multiple sports growing up and playing football through college. I worked at OFFTHEFIELD, LLC, a sports performance facility for 3.5 years as a Performance Coach teaching local athletes how to move and coaching them to improve their overall athletic abilities. My life has basically always revolved around athletics and movement and fitness.
How has CrossFit Fireside changed your life?
CrossFit Fireside has been an awesome change of pace for me. Initially joined just to do some of the crossfit classes but quickly found myself in the Barbell Club. I've grown as a weight lifter and have made some awesome friends at CrossFit Fireside as well!
What are your future goals?
I am a Doctor of Physical Therapy so I am working on getting licensed and beginning my practice. I also am looking forward to my first weightlifting competition this October.
What is your favorite movement?
I don't necessarily have a favorite moment but a collection of moments. Pretty much anytime I come in to lift with my friends and we all bring the energy and crush our lifts is always an awesome time for me!
What's been the hardest part of your journey?
Learning how to become better technically in the olympic lifts. Technique always takes time to work on and for it to become muscle memory so it's just a grind.
What keeps you coming back?
All of my friends and the energy at CrossFit Fireside!
What do you love most about Fireside?
The atmosphere and energy is electric! I feel like I'm constantly pushed to become a better version of myself.
What advice do you have for people that are on the fence about trying CrossFit?
Take the leap and put your all into it. Once you meet some of the people here and start to feel the energy, it's impossible to not want to be there.
Why join CrossFit Fireside over any other gym?
Their programming is top notch, the atmosphere and energy is amazing, and the people are super awesome too!