6 Athletes from Fireside Elite Weightlifting, traveled down to Salt Lake City, Utah to compete at the USAW Masters National Championships.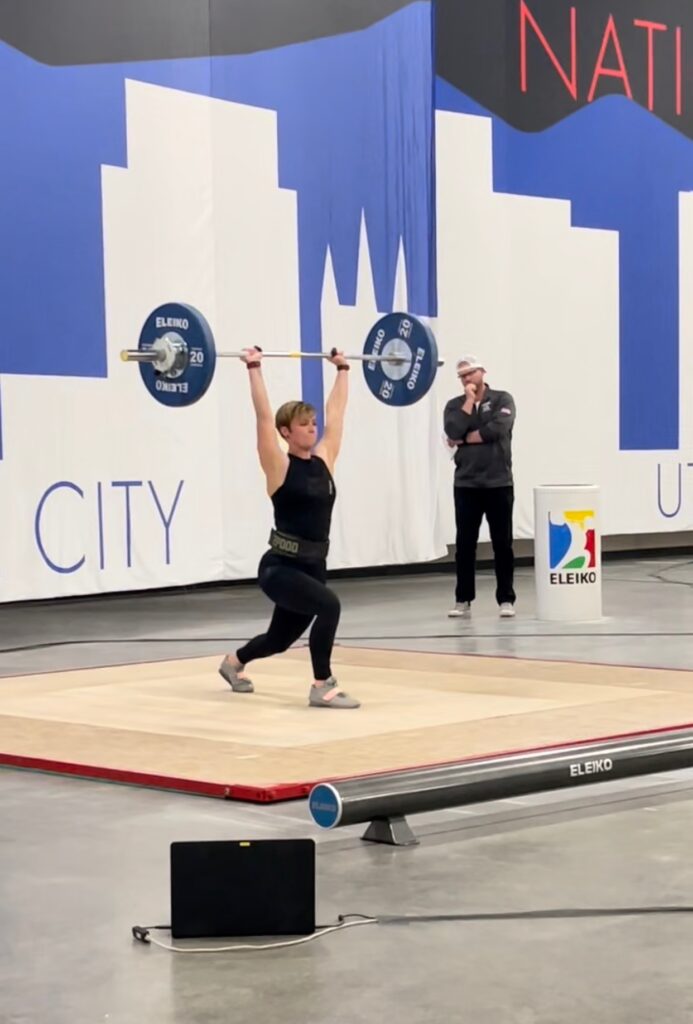 First up on Saturday was Nikie Bauer. Nikie crushed the competition taking 🥈2nd in the Snatch, 🥇Gold in the Clean and Jerk, and 🥇 gold in overall total. Congratulations to our first National Champion! Nikie was also awarded Fireside Elites MVP lifter of the weekend. What a performance!
Joy Thompson was second up. This was Joy's second meet outside from an online qualifier. Once the nerves settled her confidence grew setting a new meet PR! 🎉
Kerry Hogan and Caroline Merrit competed Saturday night and were on the same platform. Caroline is a seasoned competitor but after a few set backs in life she was back to shake the rust off. Carolines goal was to have some fun and get back on the platform. She was close to hitting her old numbers. Kerry competed in her first Nationals and crushed it. Her countless hours of training paid off for another meet PR and gained so much experience while in Salt Lake.
Derek Andreason competed Sunday morning and got into a battle in the Clean and Jerk session. We put him in a great spot to medal. We forced his competitions hand and it paid off. Derek took the 🥉bronze in the Clean and Jerk.
Wrapping up Fireside Elites competitors was Stephen Hauck. Stephen is a remote athlete from Alaska. This was Stephens first Nationals and he went 6 for 6 and earning Fireside Elites most inspirational athlete. 🏆
Congrats to all who traveled put and left it all in Salt Lake. Enjoy some down time… Your training starts again in two weeks.